Alternatives Funeral & Cremation Services
Establishment and funeral home at 12 East Lake Way Northeast, Airdrie, AB T4A 2J3, Canada. Here you will find detailed information about Alternatives Funeral & Cremation Services: address, phone, fax, opening hours, customer reviews, photos, directions and more.
Opening hours
| | |
| --- | --- |
| Monday | 09:00am — 05:00pm |
| Tuesday | 09:00am — 05:00pm |
| Wednesday | 09:00am — 05:00pm |
| Thursday | 09:00am — 05:00pm |
| Friday | 09:00am — 05:00pm |
Rating
5 /5
Based on 1 reviews
Photos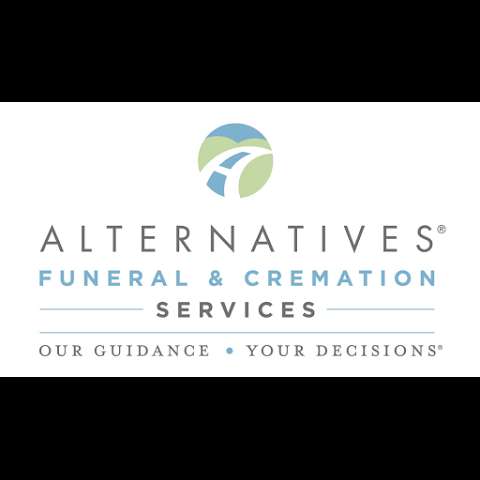 Reviews of Alternatives Funeral & Cremation Services
Juhli Warness Added 2018-01-05

★ ★ ★ ★ ★

We had a wonderful experience dealing with Alternative Funeral and Cremation Services. After our family member passed away it was an overwhelming time for all of us and they were very helpful with their services.
We loved that they came to our home to fill out all the paperwork prior to the cremation of our loved one. This model made the process very convenient during this difficult time and we really appreciated this aspect of their service. They were also able to return the ashes back to our home and they were very accommodating to our needs.
They were able to make our Memorial cards, did a wonderful job, and provided great suggestions. They were timely with all their services and organized.
Diane and Cory were both very professional and took time to answer all the questions that my family and I had.
The price of the cremation was very reasonable comparing to other funeral services. This decreased some financial stress and burden on us during this time.
I would recommend their services to anyone who recently experiences a loss in their life. Thank you for everything.
About myalternatives.ca
Alternatives Funeral & Cremation Services
Funeral and Cremation Services customized to a personal one-of-a-kind experience - simple, basic no service cremation, complete funeral or memorial service with burial or cremation, Alternatives Events
cremation, funeral, burial, memorial, casket, urn, alliance